About Us

International Marketing Concepts (IMC) was established in 1989 as a premium merchandise supplier and quickly became a major player in the Australian market.

We partner with global and local brands to assist in leveraging their promotional marketing activities into their target market.

We understand brands. Visibility is key. Built on Innovation, Mutuality and Communication, the team at IMC prides itself on bringing to life solutions that capture our client's brand strategies, in budget and on time.





What we do
Consumer Marketing
Sales Promotion
Trade Leaders
Incentive programs
Turn Key Kits
SLAM – Strategic Local Area Marketing
Merchandise & Fulfillment
Custom Design
Proactive Product Development
Catalogue Range
Warehousing
Pick, Pack and Dispatch
Signage
Internal – Menus, Fitouts
Vehicles – Wraps, Trucks
External – Corflutes, Cladding
Events – Flyers, Banners, Mesh, Blimps
Point of Sale
On Premise – Counter Cards, Posters, Product Glorifiers
Off Premise – Flags, Product Display
Corporate Apparel
On Demand Catalogue
Corporate Range
Safety Range
Casual Friday Range
e-Commerce Business to Business Supply
Pink Rhino Promotional Merchandise Platform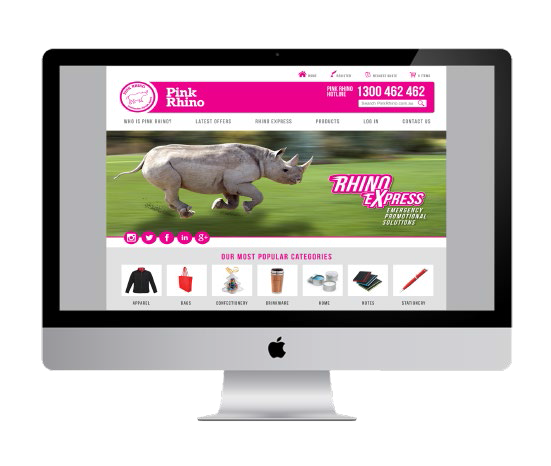 IMC is the home of Pink Rhino, a fast to market merchandise, signage and apparel sourcing platform.

With Over 10,000 products to chose from, Pink Rhino offers a large selection of innovative promotional products and branded gifts for your company to give to your staff, clients or anyone else you wish to reward and impress.

Pink Rhino also accommodates the Rhino Express, which service enables our clients to find last minute, emergency merchandise solutions. Whether the last missing conference giveaway or you have some leftover budget from your event, the Rhino Express can design, produce and deliver in less than 2 working days (*T&Cs apply).