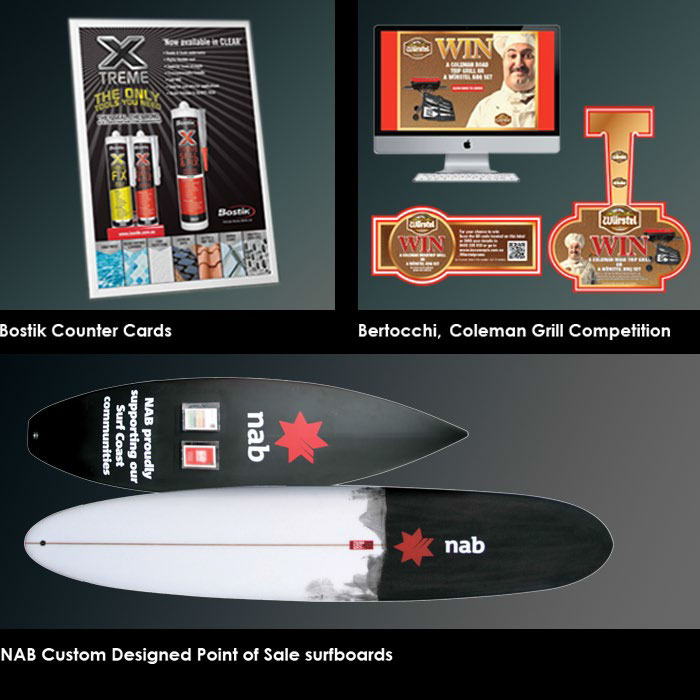 Point of sale material is crucial to closing the loop at the retail 'moment of truth' – the last 3 feet is where every brand lives or dies!
Whether we deploy wobblers, posters or display packs, we recommend, create and produce these key strategic elements understanding where they each fit within 'path to a purchase' across all industries.
Although a product's message may not always be "Buy me now!" point of sale can be used as a powerful tool to reinforce messaging and influence the customer during their purchasing journey.